Are you cruising from Barcelona and searching for the best place to park your car before leaving? The P​arkaereo-Puerto Barcelona car park is your best choice.
Leave your car in the parking lot, we'll take you to the airport terminal at no extra cost. The transfer from the parking to the dock normally takes 15 minutes.

The minimum stay in the parking lot corresponds to a pack of 4 days for the price of 38 €, any stay below this period will pay the amount mentioned.
Routebeschrijving
The shortest access to the parking lot, is through the exit number 15 on the C-32 motorway.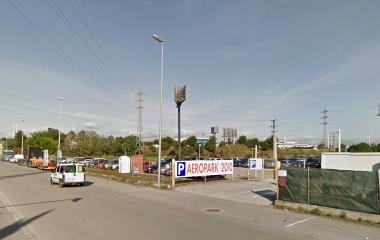 Parkeren toegangssysteem
Wanneer u de parkeergarage neemt u de ticket en toon uw bevestiging op het bedieningspaneel stand.
Overdracht
Vervoer naar de terminal is inbegrepen het gebruik van de parking shuttle.
Belangrijke informatie over pendeldienst
Transfer Service Hours: - From the car park to the port: 10:00 a.m., 12:00 p.m. and 2:00 p.m. - From the port to the car park: 10:30 a.m., 12:30 a.m. and 2:30 p.m. If you need the transfer to the port outside these times, you will find the necessary information for this in the confirmation email of the reservation.